Here at Writers' Retreat UK, we have been working in the background to secure some great mentoring and critique opportunities to support our untutored retreats. On our February and April retreats, we will be joined by award-winning writer and director, Steven Nesbit, who will offer optional dedicated one-to-one sessions with our writers, to help set the tone for the retreat, review progress and develop a plan for post-retreat work.
Steve is based in the US and joins us by Skype. This is a superb opportunity to write, in your own way, with the support of an industry professional to help you organise your time, ideas and approach.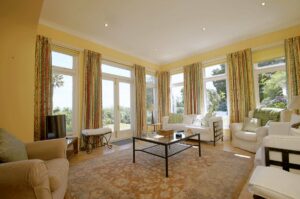 Places are limited and both retreats promise to be a great experience, bringing together authors from different backgrounds and genres.
Our 5-night February retreat will take place in Scarborough, just a short walk from the beach which, at this quiet time of year is simply a lovely place to be.
Our 6-night April retreat will take place near Porthmadog on the Welsh coast, benefiting from both the fresh seaside air and the peace of the countryside.
Reserve your place today for £75 desposit.