We've just finished our first retreat in our new venue of Middleham House and what a retreat it was. Of course, our writers experienced all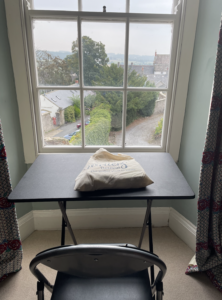 of the great features that set our retreats apart from others, great home cooking, home-baked cream teas, top-class mentoring and the best we have to offer in personal hospitality but the venue is simply amazing. Middleham house is around three-hundred years old and with that comes a wealth of character and feeling in every inch of the property. (Might there even be a ghost or two wandering its hallways?)
With a large, comfortable lounge, separate library, games room and rambling grounds there were ample nooks and crannies for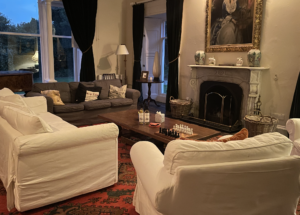 writers to spend time away from their own dedicated writing desks in their rooms, in spaces where their creativity could be
invigorated. The free entry into Middleham Castle for our writers was a popular option, too.
We are delighted that we have brought Middleham House on board as a venue for Writers' Retreat UK!