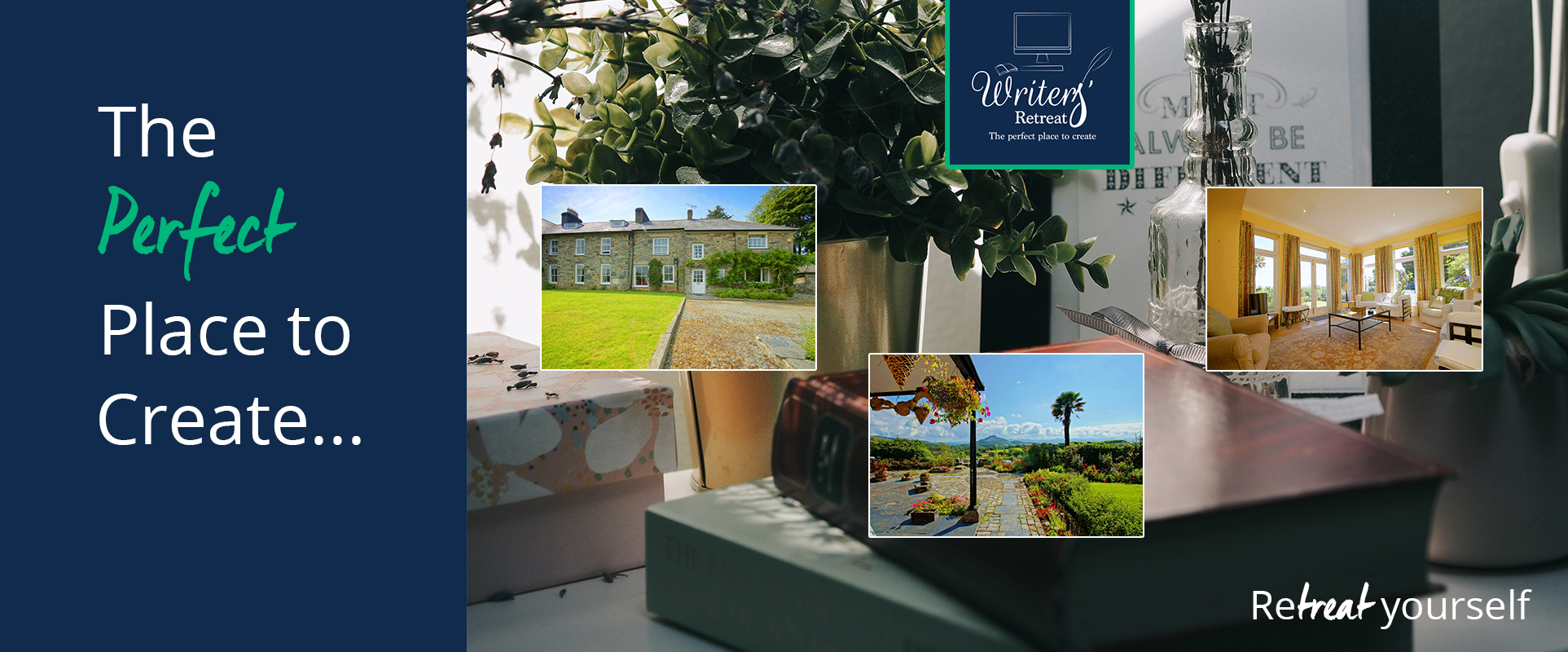 Our Retreats
2024 schedule is open for booking.
Our all-inclusive Writers' Retreat UK retreats take part in our lovely, quiet North Yorkshire venue. Our retreats are very different to others. We look after your every need during your stay with us, support you on group retreats with industry-specialists and offer the perfect environment to help you relax and create. Drop us an email and we'll keep you informed with what's going on and our specials offers.
Drop us an email and we'll keep you up-to-date with what's going and our special offers. If you prefer the human touch, please call 0845 519 8115 for a chat about any of our retreats.
Join us for a retreat and benefit from amazing ongoing discounts! Our retreats fill quickly so don't miss out. You can check out our reviews from previous guests here.
What's included in your Writers' Retreat UK retreat:
For our untutored retreats, we offer mentoring with an industry professional to support you through your writing time with us.
All meals are included (and some wine).
Breakfast and lunch are served as a buffet. Breakfast is between 8am and 9.00am, with lunch usually around 12.30pm.
Dinner is served as a sit-down, 2 course supper in the dining room.  Writing can be a lonely process so evening dinner is a great opportunity for all of our writers to get together and socialise.
Tea and coffee are on the go all day, along with cake, biscuits and snacks to keep the creative juices flowing
We also offer a home-baked cream tea around 4pm to fuel your writing until evening dinner
Transfers included from local public transport links.
Writing pads and pens will be available, although we understand that most writers prefer to use their own.
We have spare laptops - just in case! If you use one of our laptops, we'll give you a memory stick to take your work home with you.
Space to write in your room, in privacy.
Comfortable writing room, where you can work in the company of other writers.
Access to a number of writing resources, including a library of writing books.
Bring a writer friend to share your room (most rooms can be made into twins) for just 50% extra. Bring a non-writing partner or friend for just 30% of the room price extra.
Take in your surroundings
Sometimes our writers like to take a walk to see the local area. This is a great way to clear your mind ready for the next writing session.
After supper, if you're ready to relax, we offer optional evening activities to share with your fellow writers. Alternatively, chill and watch a bit of TV or chat with others on the retreat in one of our comfortable lounges, in front of a roaring log burner.  We host evening readings, too, for those that would like to share some of their work for discussion and feedback.
If you're taking part in one of our specialist retreats, your workshop instruction and feedback sessions are all also included in the price.
Don't worry about the little things, either. We provide an abundance of bubbles, shower gel, shampoo, conditioner, toothpaste, in fact, all the essentials you will need. We also carry plenty of spares in case you forget something, like, toothbrushes, razors, deodorant, and many more, so you only need to bring any special toiletries that you just can't live without!
This is a complete package that gives you dedicated time to write, lets you relax in idyllic rural or seaside surroundings, come together with other like-minded writers and have a truly invigorating quiet time away from home.
What are you waiting for? Reserve your place today, with a deposit of only £100pp, for our next writer's retreat.
Corporate and Academic retreats
Think writers' retreats are just for the creatives? Think again. Do you have corporate or academic documents to produce? We can provide the perfect environment with mentoring support, if needed. Click here for further information.